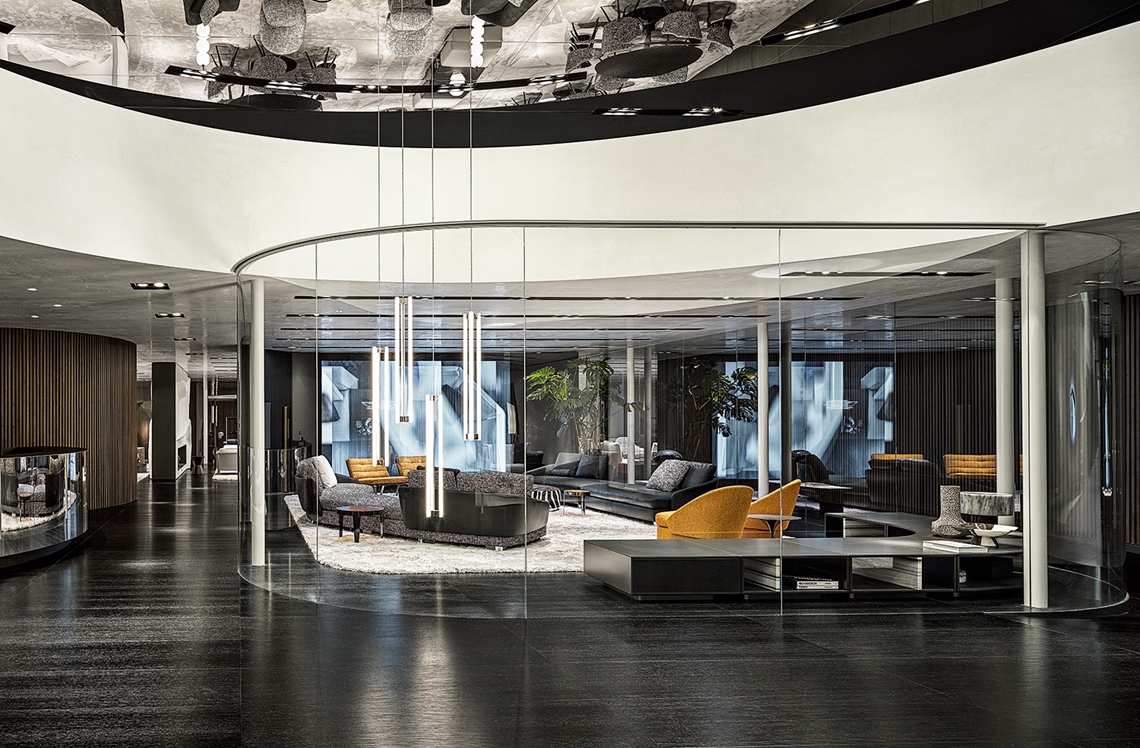 2019 marks the affirmation of a new stylistic language for Minotti that embraces a fresh new approach to décor. The new vision of interior design, mixing different styles, welcomes the voices of designers from different cultural backgrounds, who harmoniously become part of the "Minotti project", coordinated by Rodolfo Dordoni with Minotti Studio.
This new approach was revealed in the architecture of the exhibition project for the Salone del Mobile.Milano.
A compositional language of striking impact – that takes shape through organic and fluid forms that design the space and mould the surfaces with a three-dimensional effect – has created a dynamic and engaging exhibit space of 2,000 sqm on two levels.
A series of unexpected elements characterised the space, divided into two areas, such as the large circular embrasure opening in the ceiling that welcomed guests in the central area.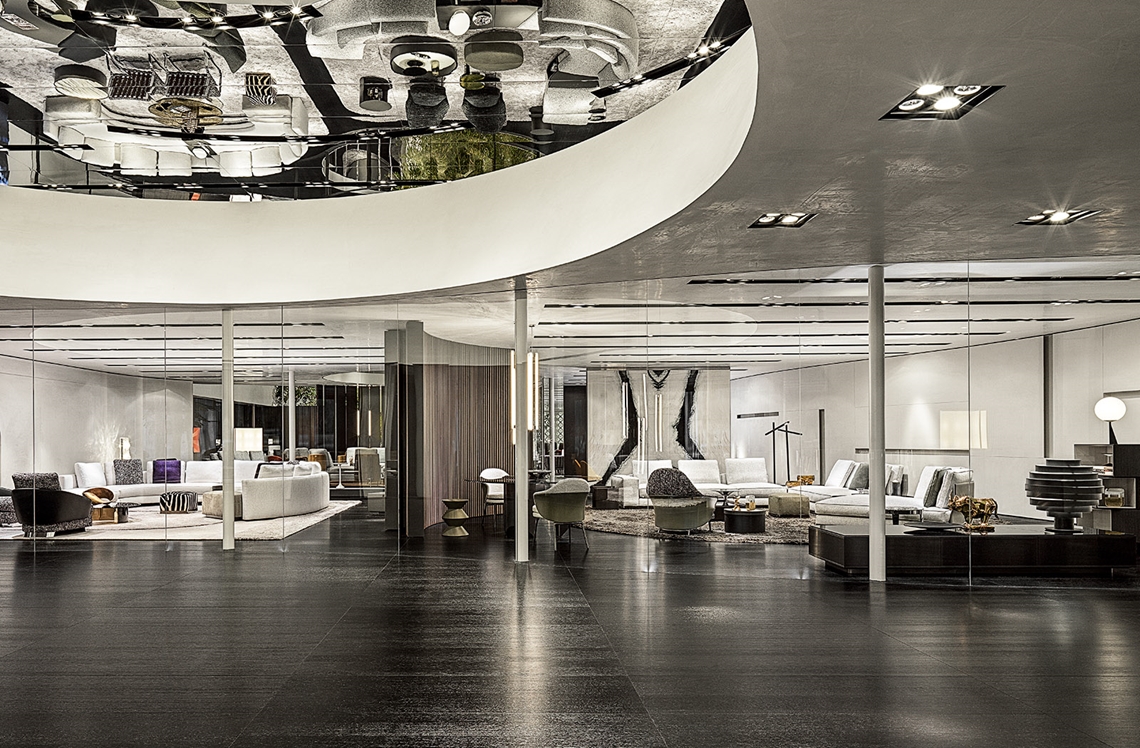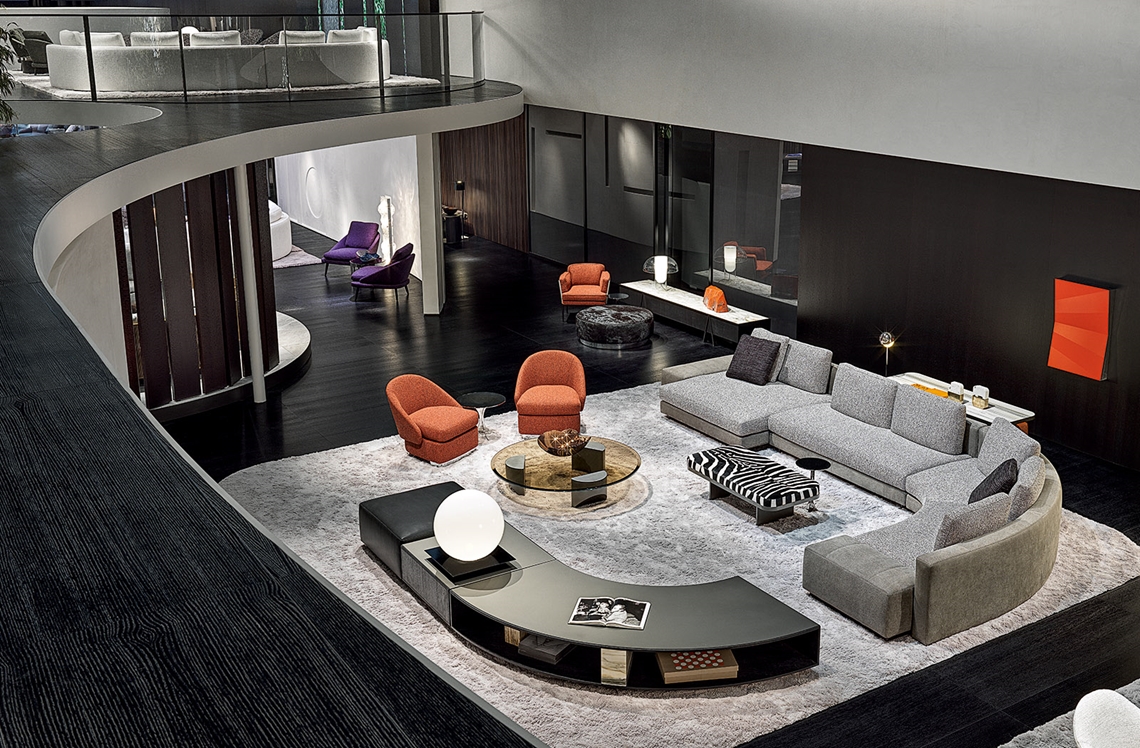 In response to the idea of a large living area, the exhibit space was organized into relaxation, dining, conversation and outdoor zones: a particularly radiant mood, where the spectrum of colours, created exclusively for the fabrics and leathers, has emphasized the plasticity of the shapes and the choice of materials, and has highlighted the textures of the surfaces, suggesting the idea of a home that hosts nature within it.