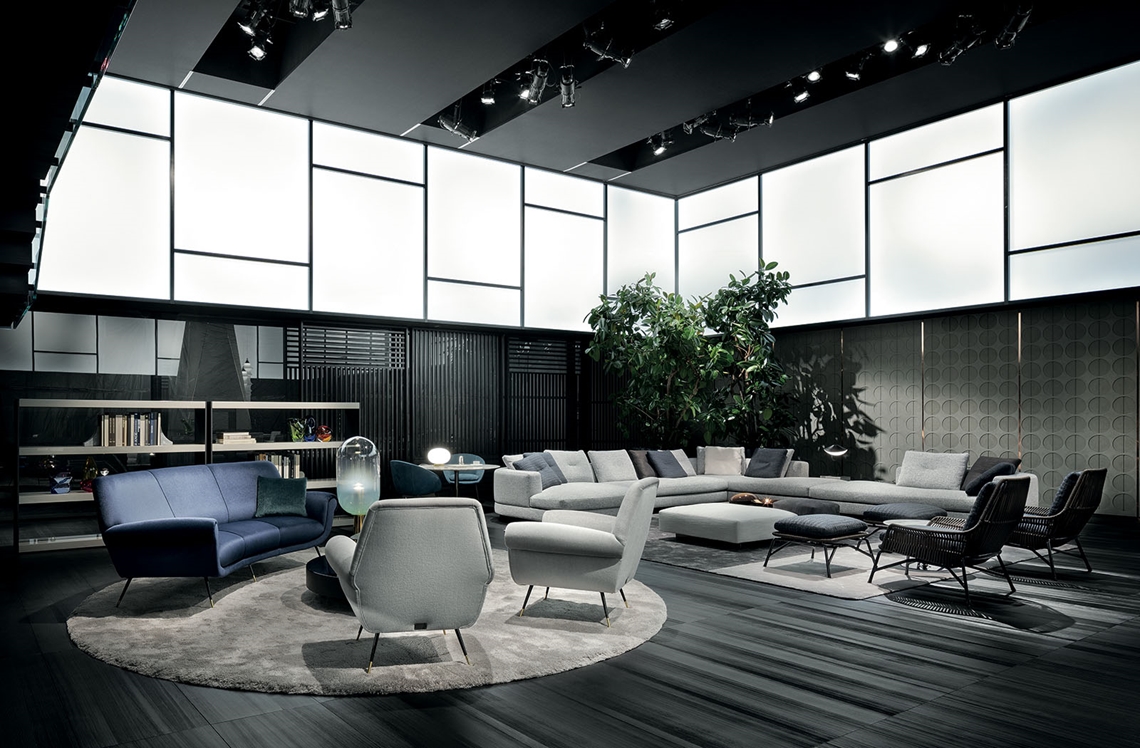 The large backlit windows, drawn by geometric profiles, together with the sliding panels made of etched glass and the walls composed of thin wooden slats evoke Japanese scenographies. Whilst the cement boiserie, softened by the presence of a copper insert, and the treated concrete floors carry a textured effect and a rationalistic sign. The wide Doric fluting and the interplay of wood essences recall the tradition and add a decorative touch, whereas the exclusive pattern that dresses up the walls winks to the Seventies.
Scenographic architectural cuts characterize the overall context, which spreads out on a surface of 2,000 square meters. A dramatic staircase reaches the mezzanine, where the 2018 collection is showcased in its Hospitality version. Full-height spaces are alternated with cosier atmospheres, which can be accessed along a path full of surprises, starting from the entrance area that anticipates the various thematic groups.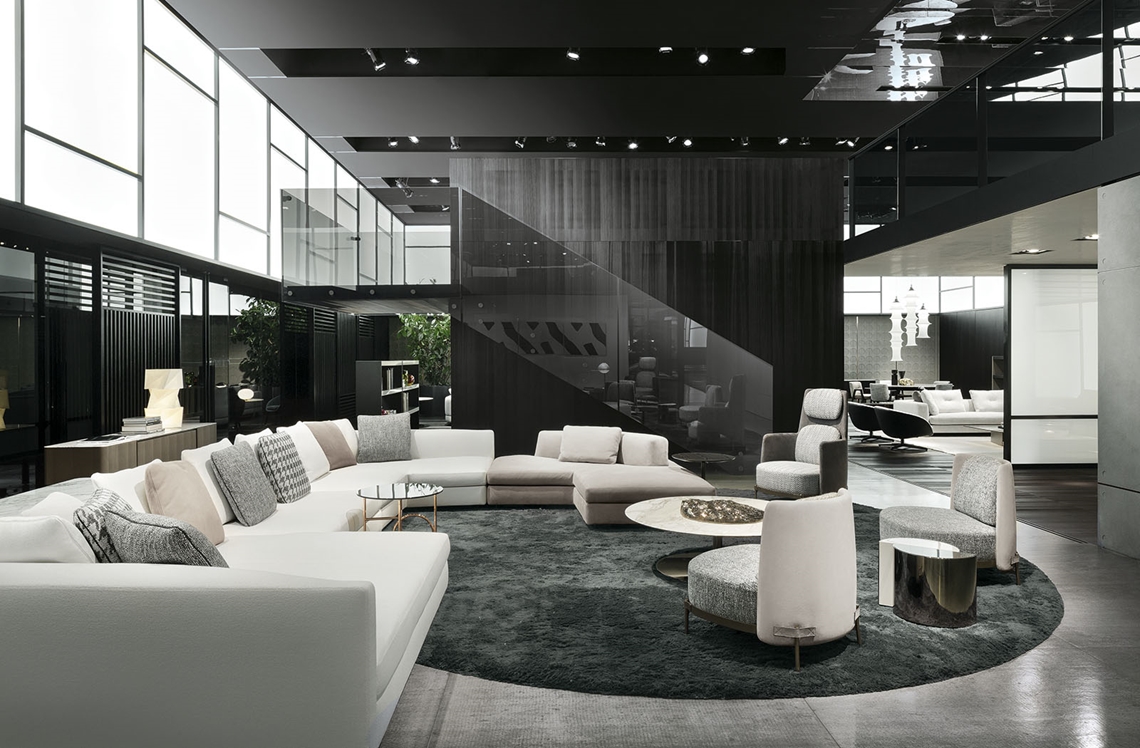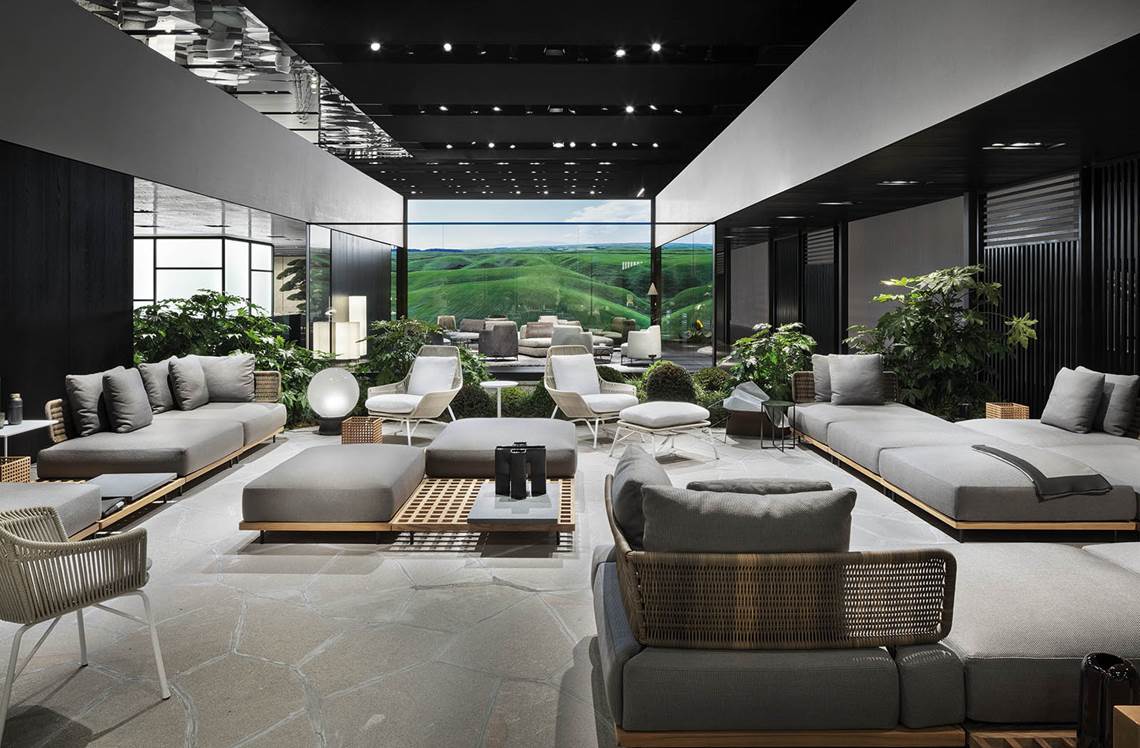 The reception, with its counter in Petroleum colour backpainted glass, one of the hues distinguishing the Minotti palette, is counterbalanced by a window overlooking a living room that welcomes the Indoor atmospheres. On the opposite side, a courtyard, with a Piasentina stone floor laid in opus incertum, introduces the Outdoor collection and the signature of Marcio Kogan. A set of strong character, marked by pieces by Nendo and Christophe Delcourt, presents the Hospitality collection. Displayed on an oversize screen of 8×4.5mt, a slideshow of images narrates the products and projects of the 2018 collection.
The interior path, which runs through a succession of environments that suggest different interpretations of the protagonist pieces of the spaces, signed mostly by Rodolfo Dordoni, Christophe Delcourt and Nendo, holds the dramatic effect which culminates with the grand living room at the end.
A true coup de théatre, the suspended fireplace at the centre of the room faithfully reproduces, but in an oversized scale, the one designed in 1960 by architect Gigi Radice for the residence of the company's founder, Alberto Minotti and his family. Still today, it maintains its value as an icon of the family and cultural heritage of artisanal savoir-faire that is inherent in the Minotti DNA.