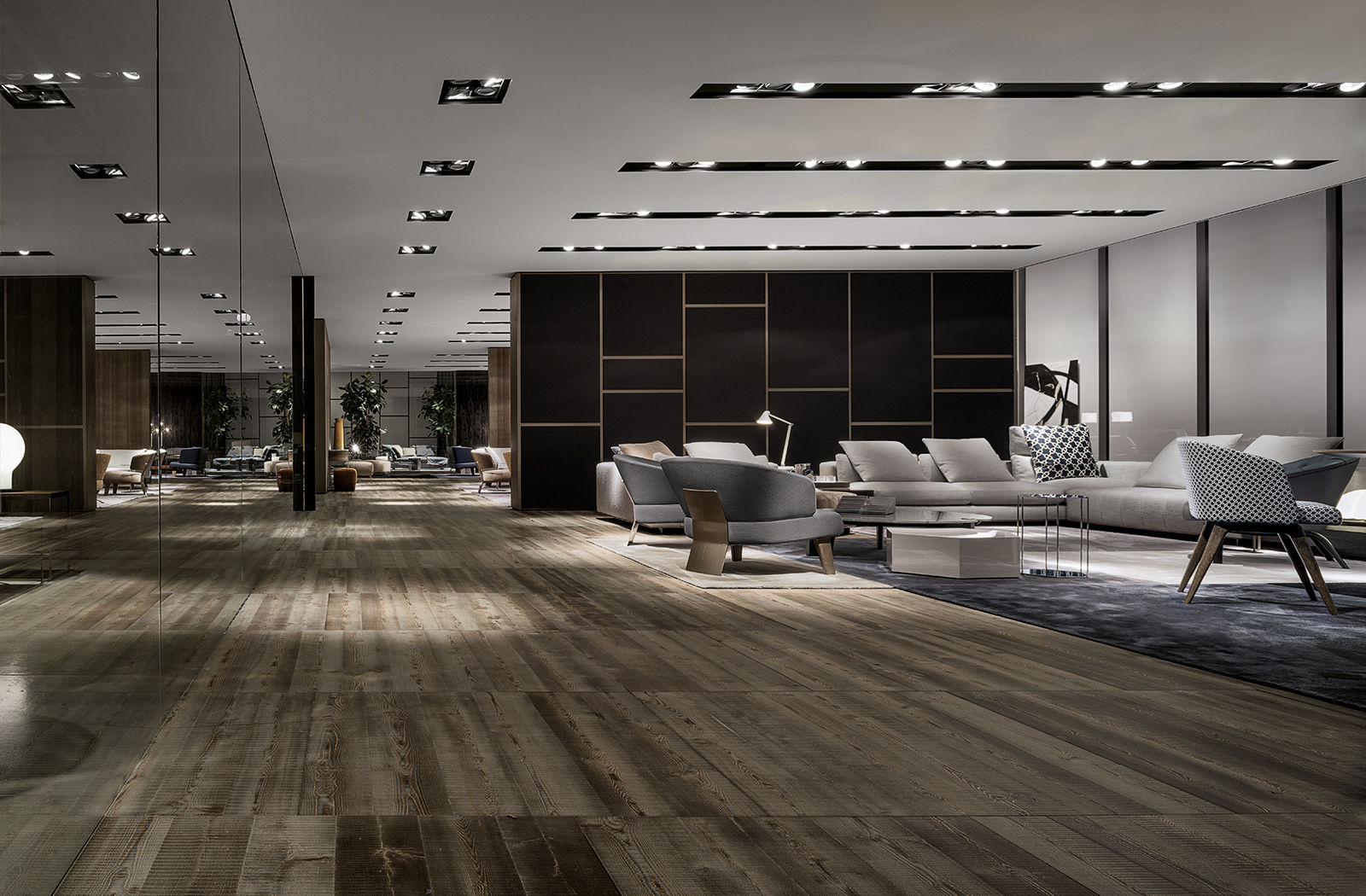 The quest for atypical elegance and a softer interpretation of the black-and-white color scheme were, however, retained in order to construct the perfect setting for the new Freeman seating system and the many new complementary pieces. A distinctive graphic motif of broken lines decorates the burlap panels that cover some of the walls, alternating with others finished in charcoal color plaster.
The windows were silkscreened with a design that reproduces the veins in wood, creating a very unique and striking effect. The floors are made of saw-cut chestnut with a dove grey finish, a choice that emphasizes the tendency toward a more natural approach, compatible with the color palette introduced with the new collection.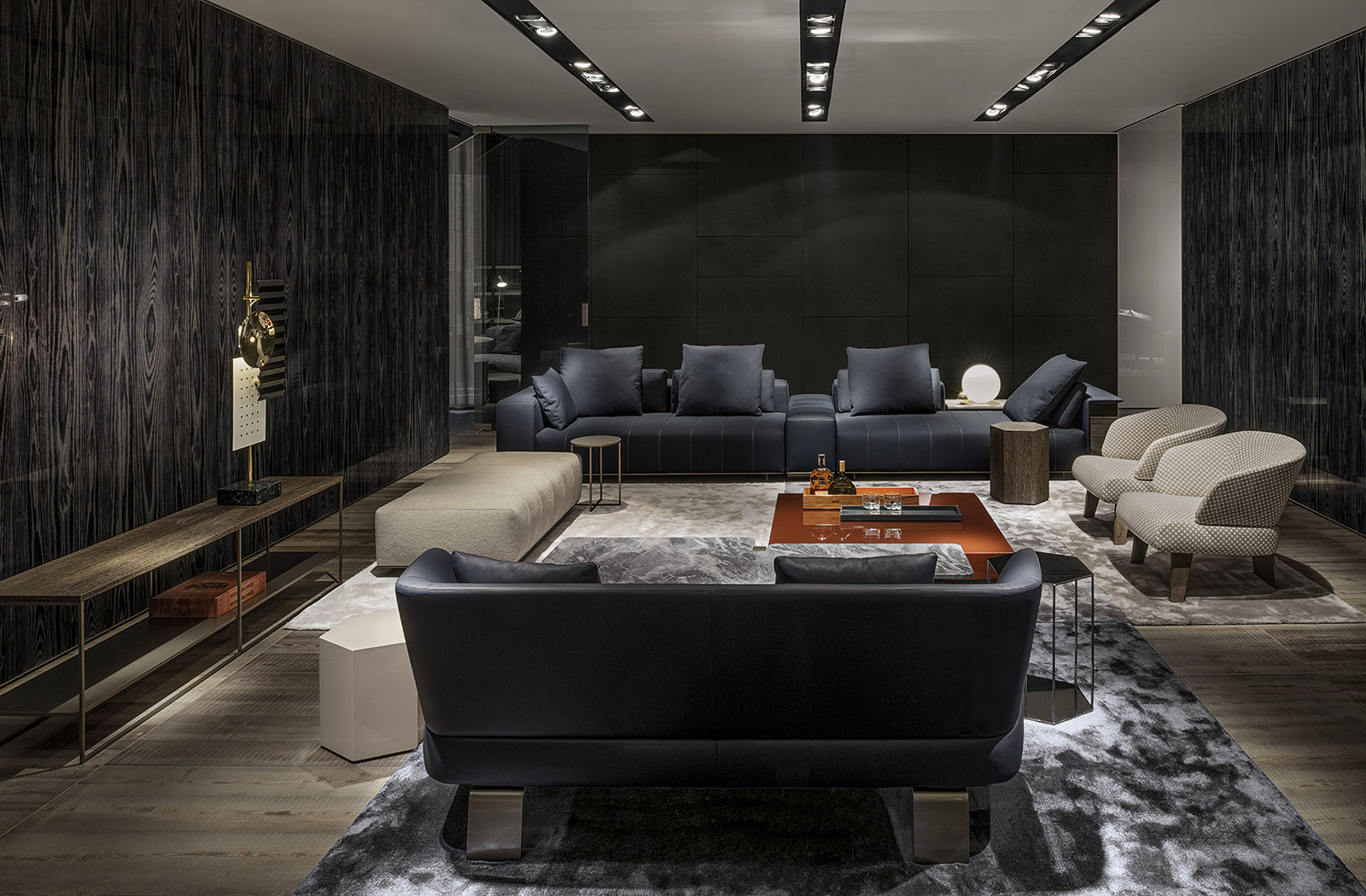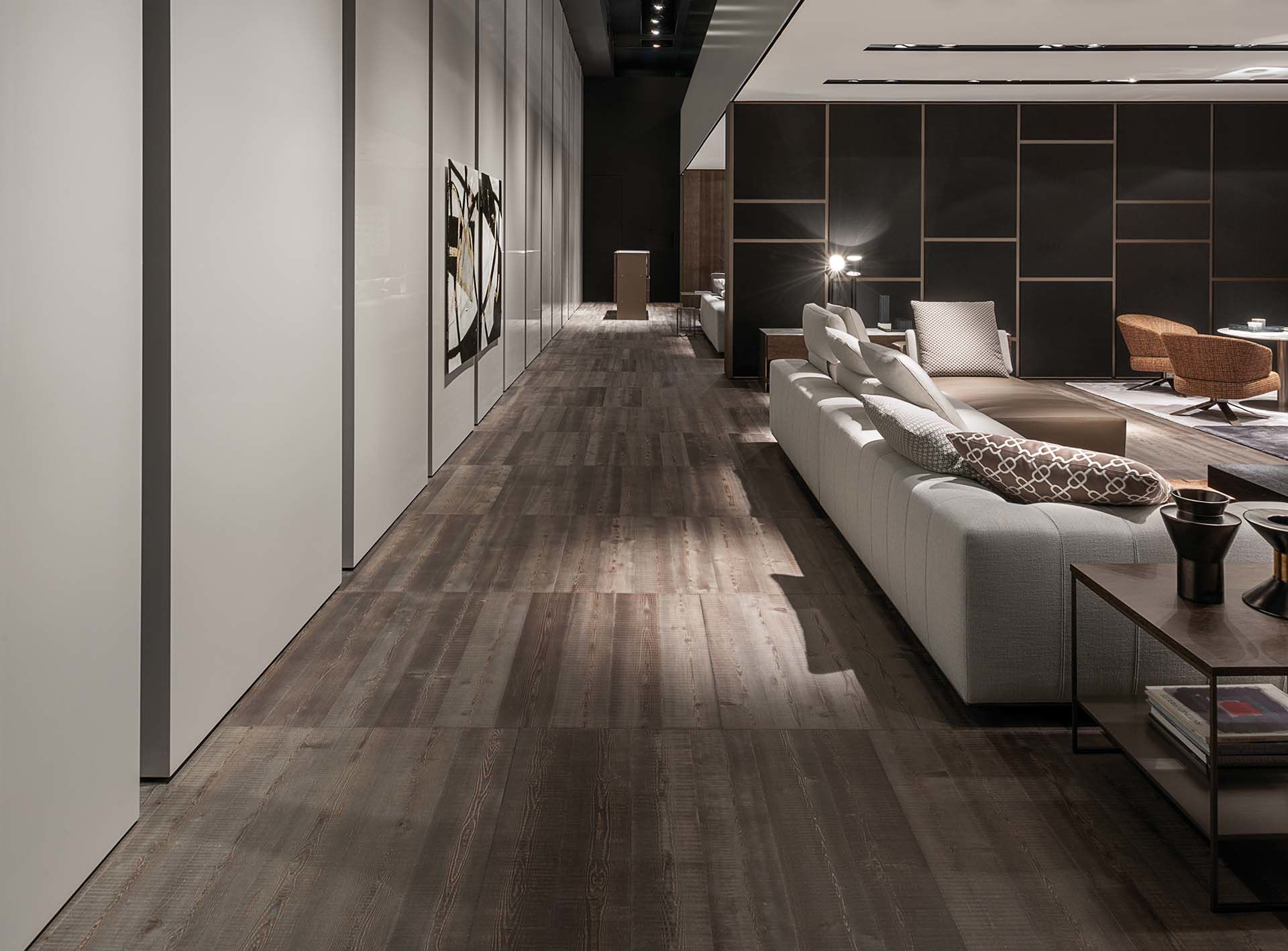 With their warm grey glossy lacquer finish and reflective surfaces, the adjustable vertical panels contribute to a more dynamic division of the space and create a pleasant contrast with the opaque density of the burlap
The stand design more than lives up to the challenge of a surface area even larger than in previous years – an additional 1,000 square meters, for a total surface area of 1,999.9 sq. m. – and the result is a truly captivating architectural space. Filled with plants and greenery to emphasize the fluid, uninterrupted dialog between interior and exterior ambiances, a significant portion of it is dedicated to the presentation of the outdoor collection.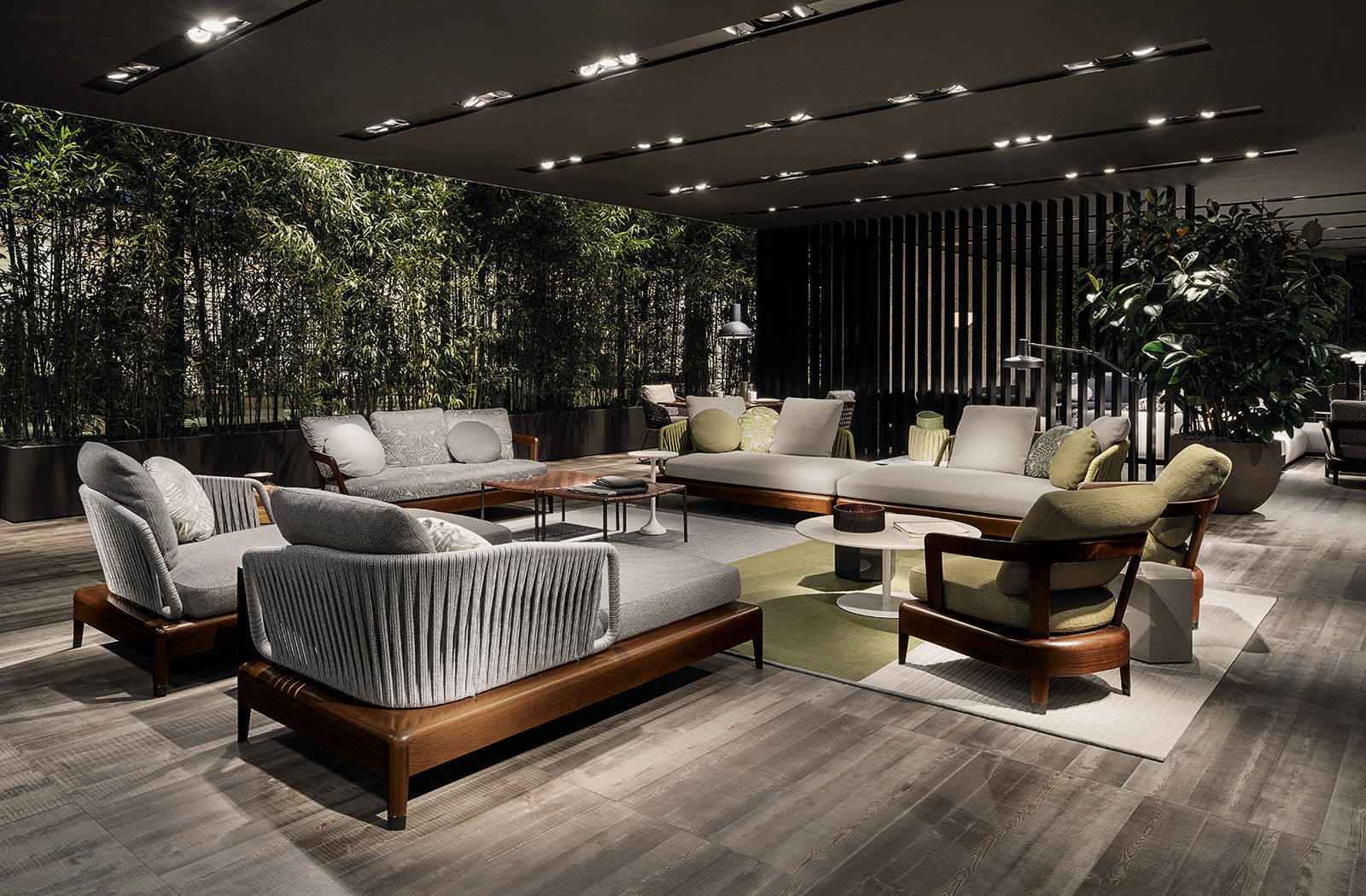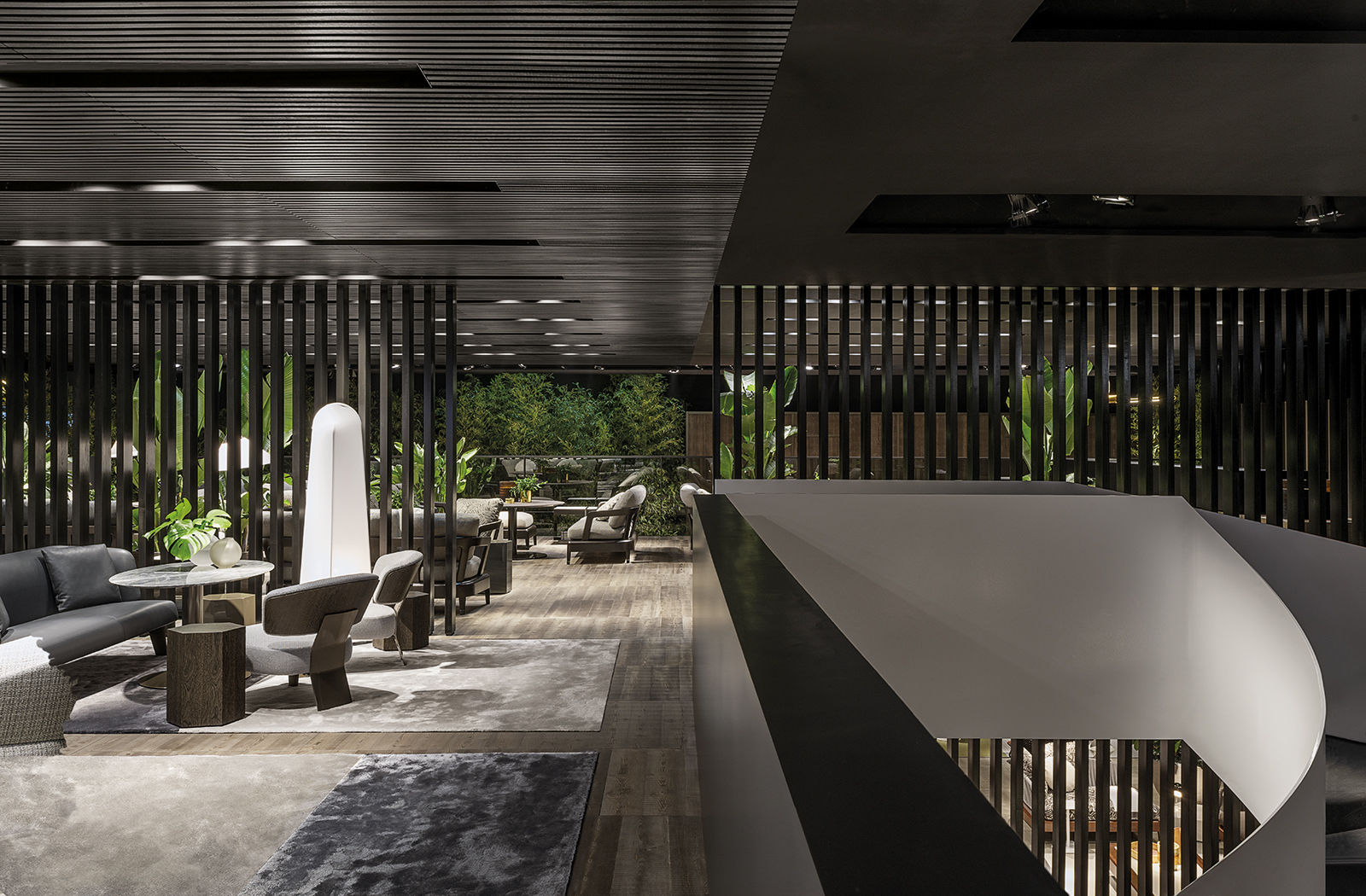 The impressive dimensions of the exhibit area easily host many floor-to-ceiling windows that add lightness and a sense of the spectacular, while the layout invites visitors on a journey of experiential enchantment through indoor and outdoor settings, continuing up to the generous loft area where a series of delightful options for hospitality projects is artfully displayed.