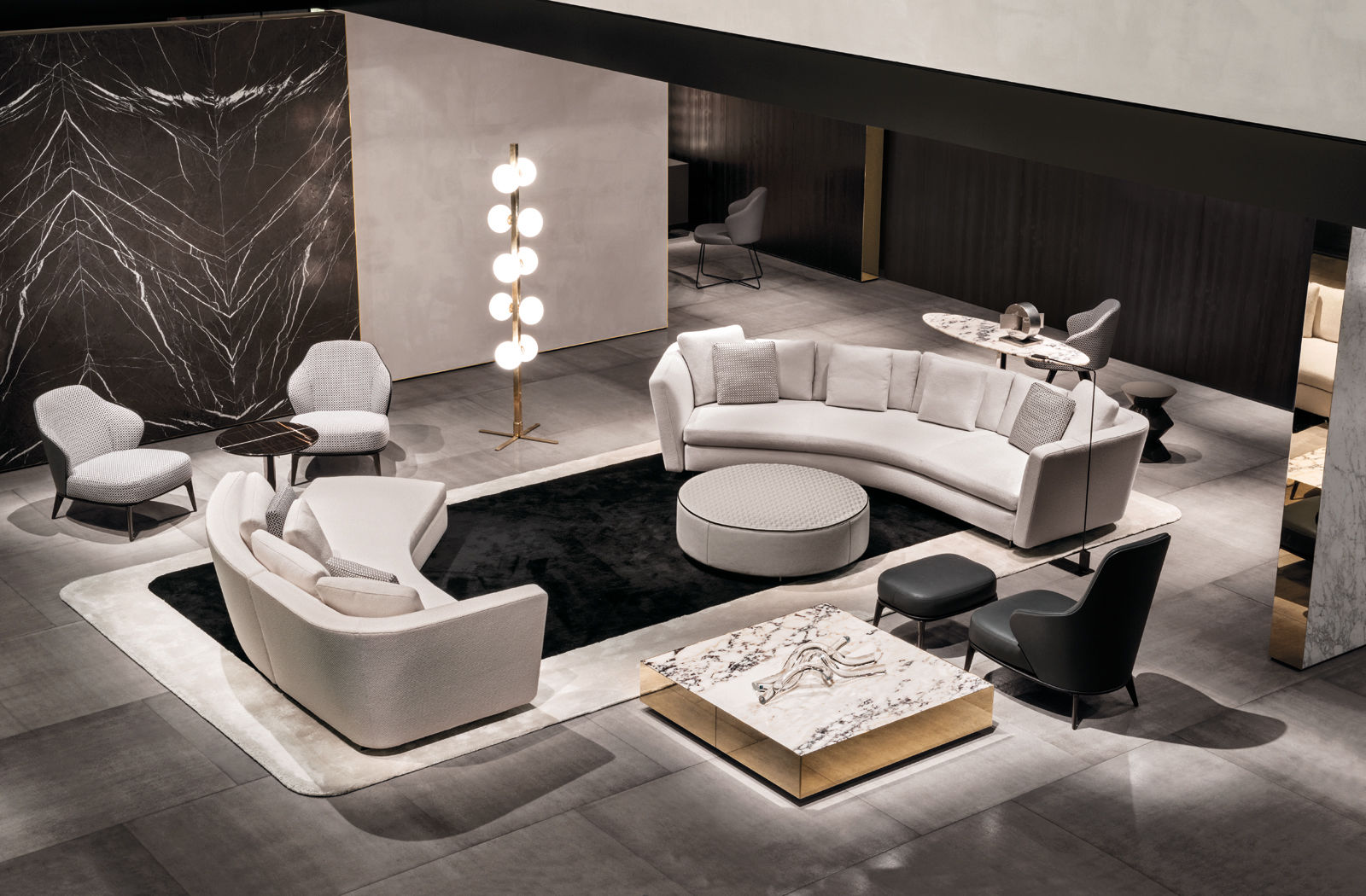 The space communicates an air of rarefied elegance, expressed through the choice of an essential, two-tone, black and white color scheme that finds its voice in the eloquent refinement of the materials. The black and white colors dictate a neat, graphic interpretation of the space and appear in multiple material solutions of great impact – minimal and pure white like chalk or rare, like Calacatta marble, in sharp contrast to the coal black, present in the grey stone, plaster and wood used on both the walls and the floors. Underlining the silent but sophisticated elegance of the whole are the elegant frames finished in polished gold.
Through assimilation, the mood of the stand echoes some of the themes of the collection – like the details in polished gold or the use of premium marble in the Catlin and Elliott side tables. A singularly sophisticated and formal design project that expresses a modern approach to classicism, in keeping with the mood expressed by the 2015 Collection. One that pays homage to the school of rational thought inherent to the Modern Movement and manifests in perfect balance between the classic and the modern, totally coherent with the distinct identity of the brand.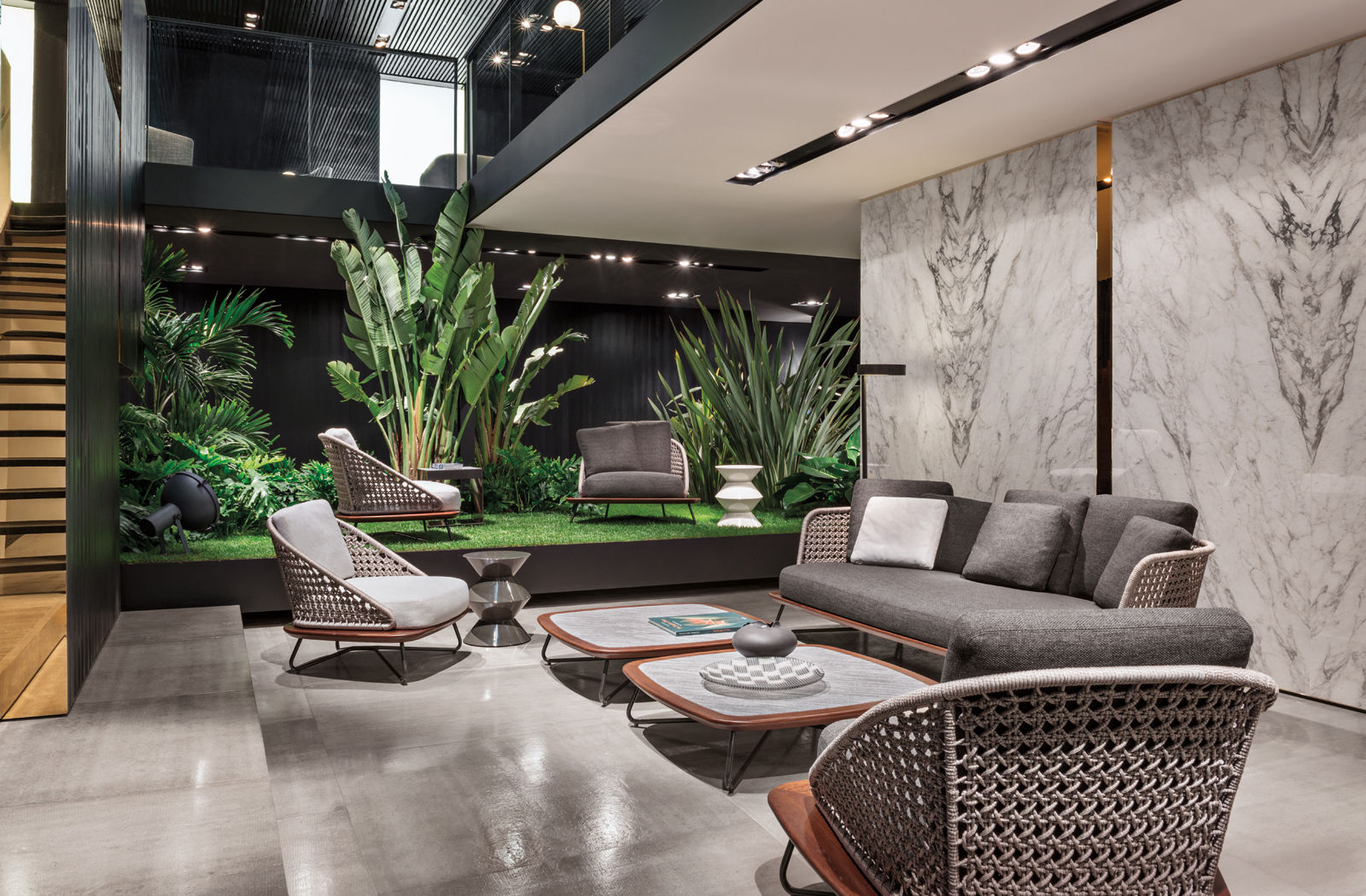 As part of this sophisticated installation, the Rivera outdoor collection was staged amid luxuriant, exotic greenery.
The spacious loft was created as a reception area with an assortment of the latest items in the collection showcased in a series of innovative, elegant hospitality décor options.