Cultural Heritage
After our boundaries have been pushed, a return to timeless traditions takes precedence. Minotti's 2021 Living Room Collection draws on ageless cultural aesthetics, harmoniously fusing the architectural elements of minimalism with relentless attention to detail. The luxurious materials and soothing lines create an ideal environment to unwind. With diverse sources of inspiration from Japanese artistry to Mid-Century American style, each design nods to its heritage while blending seamlessly into modernist interiors
Explore Essential Living Room Collections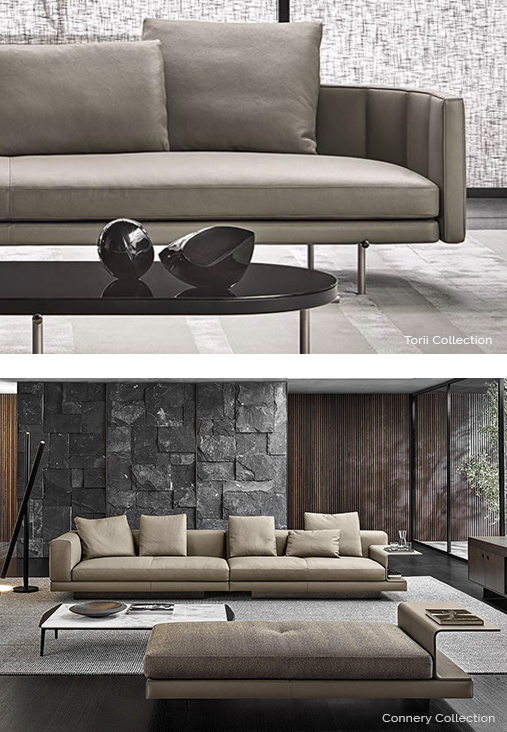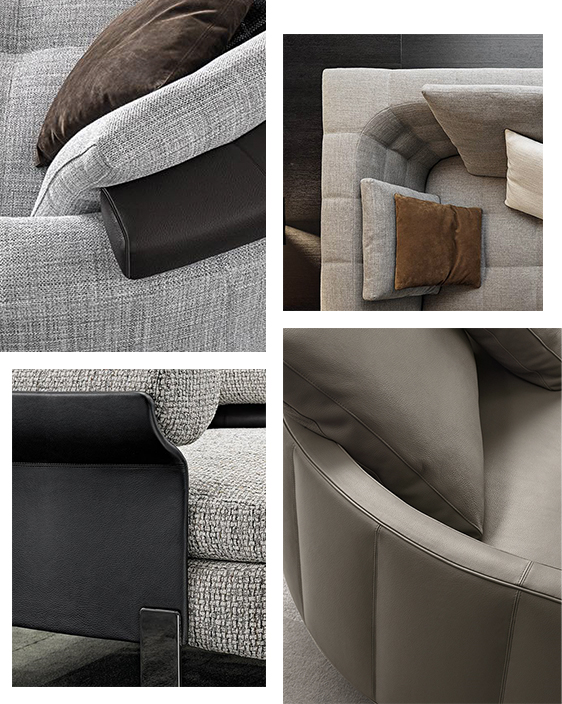 Couture Craftsmanship
Refined yet understated, a combination of flawless shapes and sophisticated detailing adds a touch of bespoke elegance and grace. Each piece is handcrafted with custom artisanal elements, the way things used to be made: personalized, long-lasting, and imbued with the care of its creator.
Explore Couture Living Collections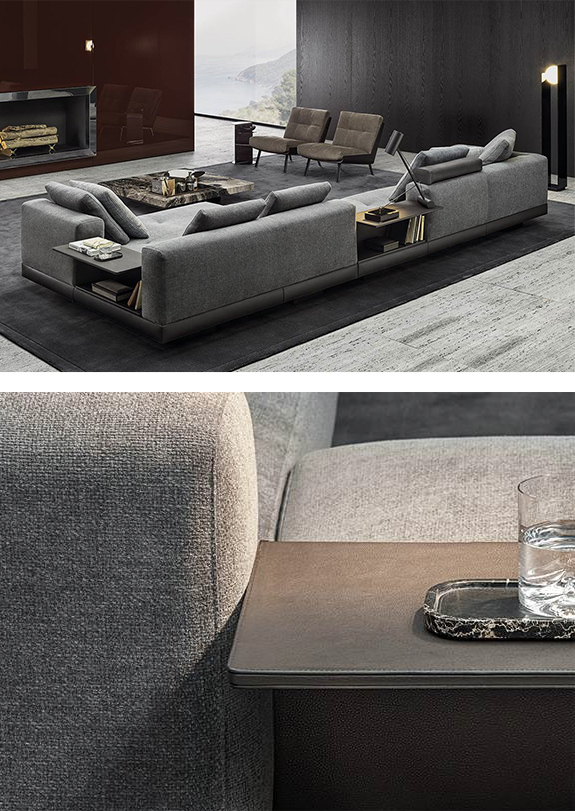 The Understated Statement
Ingenious design. Alluring contours. Exquisite gentility. Rooted in tradition, Minotti's new Living Room Collection exudes timeless luxury. Every element in our stunning assemblage stands out with subtle refinement for its architectural craftsmanship, uplifting as it calms through effortless visual lightness and the finest artisanal quality.
Explore Living Collections