Open-air Living
The expression of outdoor living concept , is conceived as an extension of the indoor living area, in an ideal continuity of different style between indoors and outdoors. The exceptional aesthetic identity and unrivalled comfort of the interior design proposes naturally for the outdoor environment.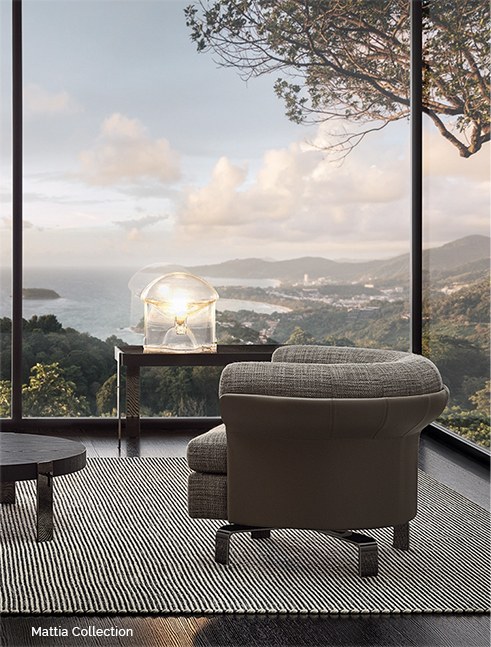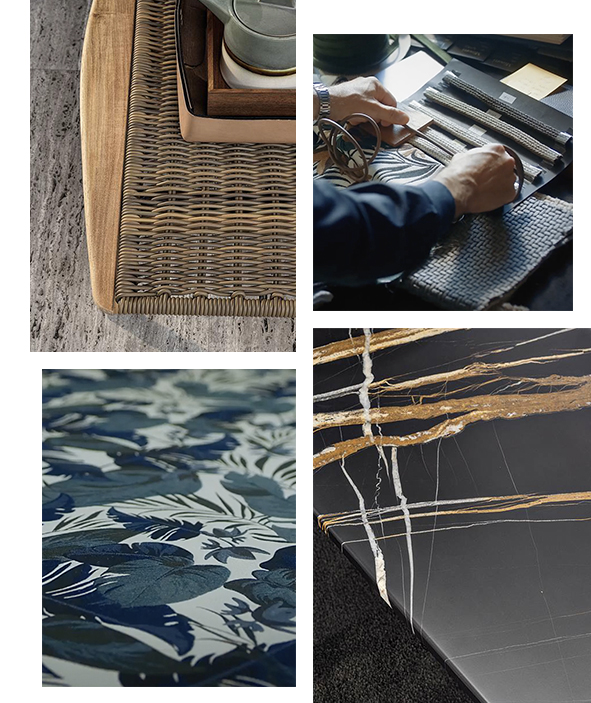 Natural Inspirations
A textile collection exclusively created with a refined combination of fabrics, textures and patterns. In addition to evoking nature in the colour palette, natural fibres and recyclable materials.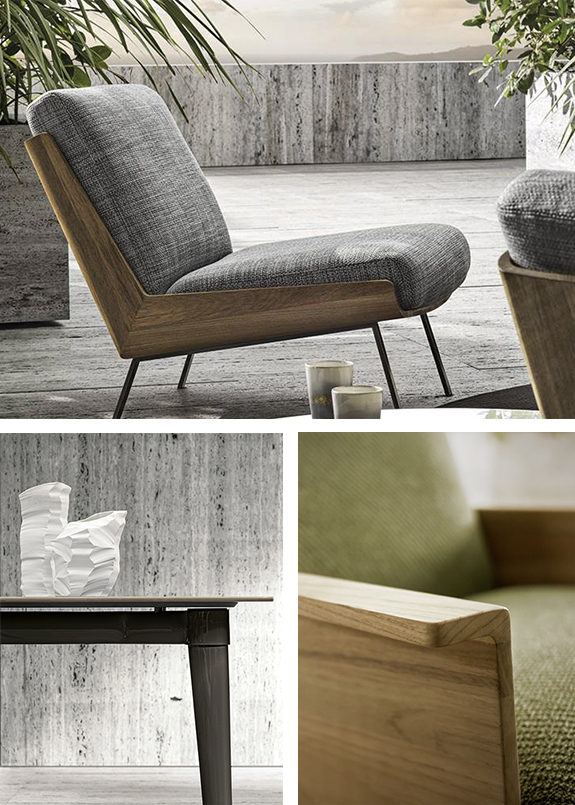 Geometrics Shapes
With soft, geometric volumes and total modularity, brings maximum comfort and inspires the creation of many linear or winding compositions, natural teak wood to furnish large, open-air spaces with effortless elegance.