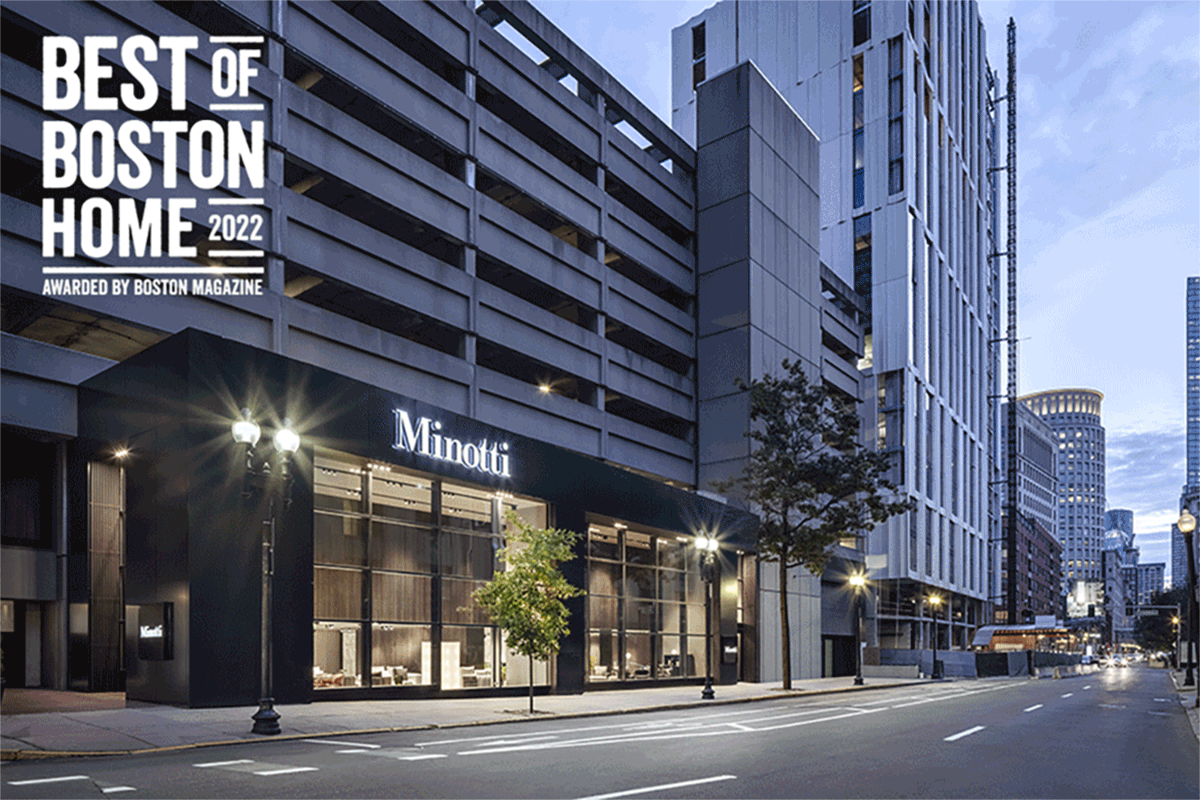 Minotti Boston awarded "Best New Showroom" by the Boston Home Magazine.
The Minotti Boston by ddc Group flagship store has been awarded "Best New Showroom" of the American city by the Boston Home magazine and its Editor in Chief Andrea Timpano.

Opened in June 2021 and overlooking Stuart Street, in the heart of the city, together Minotti Studio and their creative team was responsible for its interior design.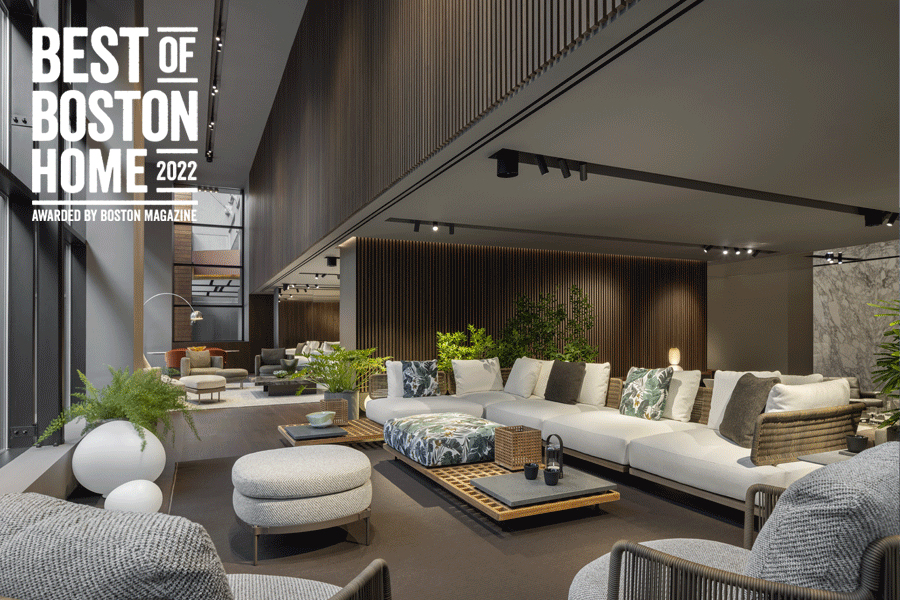 The flagship store, set out over two staggered floors, is harmoniously interspersed with a carefully placed, alternating exchange of perspectives and visual details, including portions of walls and mirrored ceilings.

The store flawlessly combines the characteristic features of the Minotti style in a space capable of offering a stimulating brand experience.

In tune with the vibrant taste and lifestyle of America, the interiors of Minotti Boston by ddc Group become a dynamic mix and match of volumes, colors, and sophisticated textural choices.

"Awards like this encourage us to pursue our passions in life. Special thanks to Boston Home magazine for having selected our space as the city's best showroom!" says Siamak Hakakian, Partner of Minotti Boston by ddc Group.